President's Message
At Chino Commercial Bank, we are quickly becoming the premier community financial institution in the County by creating and delivering quality financial products and services to you at exceptional values.
We are creating a stimulating and challenging work environment for our employees that encourages, develops and rewards excellence; we are serving our local communities with integrity and pride; we are a responsible corporate citizen in the communities we serve; and we are achieving consistently superior financial performance for our stockholders.
Chino Commercial Bank will continue to grow and attain even greater market share in our existing markets. We'll meet this challenge by insuring that our employees are well trained to deliver state-of-the-art products and superior service to you.
Chino Commercial Bank is known for its leadership in the industry by delivering new banking systems and technologies to customers. Right now, we offer such services as: Remote PC Banking, 24-Hour Telephone Banking, and Internet Banking, as well many other competitive products and services.
We intend to remain independent. We will focus on increasing stockholder value, and we will continue to provide personal services while emphasizing the importance of personal involvement of our employees in local communities. Chino Commercial Bank will continue to meet your needs and the needs of our community.
Dann H. Bowman
President and Chief Executive Officer
                              Board of Directors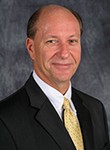 Dann H. Bowman
President and
Chief Executive Officer
Julio Cardenas
Owner/Broker
Century 21 King

Bernard J. Wolfswinkel
Chairman of the Board
Retired

H.H. Corky Kindsvater
Vice Chairman of the Board
Chairman of the Audit
Committee, Retired

Jeanette L. Young
Corporate Secretary
Realtor, Windermere
Real Estate


Linda M. Cooper
President, Inland Empire Escrow

Richard G. Malooly
Principal,
Re/Max Realty 100

Thomas A. Woodbury, D.O.
Family Practice
Physician and Surgeon

Michael Di Pietro
Owner
Michael Di Pietro, C.P.A.