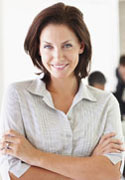 Chino Commercial Bank offers employment opportunities with an exceptional compensation and benefit package and a working environment that promotes professional development.
We welcome your resume for any current opening or future employment opportunities. Our employment application is located here.
Chino Commercial Bank currently has two open positions. We are seeking qualified applicants for a New Accounts Representative position at Chino and Ontario branch locations.
Applicants have rights under Federal Employment Laws